Rienzi
Zubin Mehta
Wiener Staatsopernchor, Philharmonischer Chor Bratislava, Orchester der Wiener Staatsoper

Date/Location

13 December 1997
Staatsoper Wien

Recording Type

| | |
| --- | --- |
| live | studio |
| live compilation | live and studio |
Cast
| | |
| --- | --- |
| Cola Rienzi | Siegfried Jerusalem |
| Irene | Nancy Gustafson |
| Steffano Colonna | Walter Fink |
| Adriano | Violeta Urmana |
| Paolo Orsini | Peter Weber |
| Raimondo | Roland Schubertz |
| Baroncelli | Torsten Kerl |
| Cecco del Vecchio | Wolfgang Bankl |
| Friedensbote | Anat Efraty |
Reviews
Berliner Zeitung
Im September 1842, während der Proben zur Uraufführung des "Rienzi" in Dresden, schreibt Richard Wagner einem Freund von der Begeisterung des gesamten Opernpersonals für die neue Aufgabe. Josef Tichatschek, einer der größten Sänger seiner Zeit, lasse sich für die Titelrolle auf eigene Kosten eine Rüstung "aus Neusilber, mit massivem Silber reich verziert, machen, die hingegen 400 Taler kosten soll". Die Episode verrät einiges über Rienzi: die Kulissenhaftigkeit, das neusilbrig unwahr Pompöse, das reich Verzierte. Die Dresdner Uraufführung wurde ein glänzender Erfolg beim Publikum. Der Komponist selbst allerdings dachte bald schon nicht mehr günstig über das Werk, dem er den öffentlichen Durchbruch verdankte. Den Titelhelden bezeichnete er später selbst als "Schreihals". Die Reihe der Werke, die er gelten ließ, sollte erst mit dem "Fliegenden Holländer" beginnen. Wenn die Bühnen und ihre Besucher anders urteilten, so weil der Rienzi zu genau in die ideologischen Bedürfnisse der Zeit paßte. Die Geschichte vom Volkstribun, der das politisch zersplitterte Rom des 14. Jahrhunderts einen und Volk wie Staat zu neu-alter Größe führen will, dabei aber scheitert durch eigene Schwäche wie Intriganz der Gegner ­ diese Geschichte mußte von höchstem Interesse im Jahrhundert des Nationalstaats sein. Daß die Oper dabei auch an groben Effekten nicht sparte, nahm sich politisch nicht als Fehler aus. Wer das Volk an der Macht beteiligen will, darf sich vor der Mobilisierung nicht fürchten. Es ist das Ancien régime, das auf die Massenkommunikation verzichten kann. Daß Adolf Hitler, der die Oper als junger Mann 1906 in Linz sah, gerade davon tief beeindruckt war, läßt sich leicht vorstellen. "Damals begann es", soll er 1939, als er einen Jugendfreund wiedertraf, gesagt haben. Die Rienzi-Ouvertüre spielte in der nationalsozialistischen Propaganda eine erhebliche Rolle wie auch in der Selbstdarstellung der jungen Sowjetunion. Es ist eine bemerkenswerte Leistung der Neuinszenierung durch David Pountney an der Wiener Staatsoper, daß er die naheliegenden Bezüge auf Hitler meidet, ohne das Werk von seiner fatalen Wirkungsgeschichte reinzuwaschen. Kitsch und Unsicherheit Nicht der totale Staat wird auf die Bühne gebracht, und nicht der Führer. Vielmehr sind Kitsch und Unsicherheit das hervorstechende Merkmal der Titelfigur. Zunächst noch als bescheidener wenn auch wohlhabender Bürger in Ulster und Gehrock, findet Rienzi bald größten Spaß an den Römermaskeraden, zu denen er die Gelegenheiten schafft. Kaum ist der Umschwung gelungen, so trägt man eine Toga über dem Anzug, mit Armschienen aus Messing. Auch die großen Massenszenen werden weniger bedrückend imposant angelegt als üppig verspielt. Daß der Kitsch die Kehrseite des Terrors wäre, wird nicht recht deutlich. Rienzi als den Kleinbürger darzustellen, der, im Erstaunen über die so leicht errungene Macht, sich wie ein Kind benimmt, ist nicht besonders kühn. Seine beiden großen Fehler lassen sich herkunftsbedingt verstehen: die Begnadigung der aufständischen Adligen ist Rücksicht auf die Verbindung der Schwester mit dem jungen Adriano Colonna ­ Schwäche des Aufsteigers, der nach der Anerkennung durch die alten Eliten giert. Und die Provokation der deutschen Fürsten durch die neuen römischen Präpotenzvorstellungen zeigt, daß der neue Mann über seinem Aufstieg jedes Augenmaß verloren hat. Der triumphale Schluß des zweiten Aktes bringt es in ein Bild: der neue Herrscher Roms, umgeben von Blumenbuketts, nimmt Platz auf einem Sofa, das auf einem Denkmalsockel hochgefahren wird: das Sofa als Thron, der Bürger als Herrscher. Bis zum Ende des zweiten Aktes ließe sich die Produktion als Ironisierung des Rienzi-Pathos verstehen. Zuwin Mehta dirigierte das Staatsopernorchester sehr zügig, sehr straff, die Italianitß der Oper trat stark hervor. Das Indezente, Laute, Überredende der Partitur wurde damit geschickt aufgefangen. Wo die Musik zarter wird, die Figuren auf sich selbst zurückverwiesen, wird ein eigener, fast inniger Ton getroffen, vor allem dank der ausgezeichneten Celli. Auch sängerisch war die Aufführung recht überzeugend, vor allem durch Nancy Gustafson als Irene und Violeta Urmana als Adriano Colonna, deren Stimmfärbung in den Ensembles sich schön ergänzten. Die kleineren Rollen waren gleichfalls glücklich besetzt. Schwer hatte es Siegfried Jerusalem in der Titelrolle, die allerdings durch Umfang und Lage auch enorme Ansprüche stellt. Jerusalem schlug sich achtbar, blieb aber ein Beispiel der Krise bei den Wagnertenören. Vom Schinken zum Totentanz Bis zur Pause, in der Aufstiegsgeschichte Rienzis also, konnte der Eindruck entstehen, hier sei ein problematischer, immerhin recht saftiger Schinken durch Witz und Distanz noch einmal präsentabel geworden. Wenn aber das Schicksal sich wendet, der Held und mit ihm Roms kurze Größe stürzen, wird aus der Ironie gegen eine Scheingröße der geschichtsphilosophische Totentanz. Verlassen von der Kirche, verlassen vom Volk, schwankt Rienzi über die Bühne. Steffano Colonna, der nicht umgekommen ist, kehrt wieder, der Drahtzieher der Reaktion. Doch auch er wird erschlagen von der Meute, die, glänzend choreographiert, alles zertrümmert, was noch geblieben ist. Nichts hat Bestand, nichts war die Anstrengung wert. Die Kirche korrupt, der Adel verbrecherisch, das Volk voller Unverstand. Die Idee, eine bessere Zeit heraufzuführen, die Idee Rienzis, ist die Idee eines heraufgepufften Kleinbürgers. Das Bild vollständiger Zernichtung der gesellschaftlichen Hoffnungen steht als szenischer Eindruck zuletzt da. Er ist das Dementi des revolutionären Pathos der Rienzi-Musik.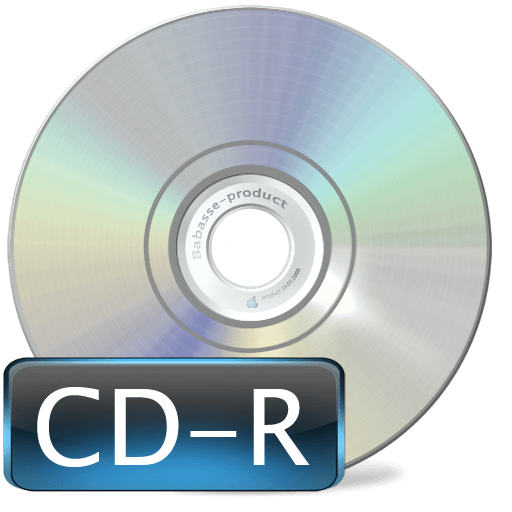 Rating

(5/10)
Media Type/Label
| | |
| --- | --- |
| | OA 4695, HO 13970 |
Technical Specifications
256 kbit/s, 44.1 kHz, 302 MByte (MP3)
Remarks
A production by David Pountney
A
video recording
of the same performance is available.