Tannhäuser
James Levine
New York Metropolitan Opera Chorus and Orchestra

Date/Location

20 December 1982
Metropolitan Opera New York

Recording Type

| | |
| --- | --- |
| live | studio |
| live compilation | live and studio |
Cast
| | |
| --- | --- |
| Hermann | John Macurdy |
| Tannhäuser | Richard Cassilly |
| Wolfram von Eschenbach | Bernd Weikl |
| Walther von der Vogelweide | Robert Nagy |
| Biterolf | Richard J. Clark |
| Heinrich der Schreiber | Charles Anthony |
| Reinmar von Zweter | Richard Vernon |
| Elisabeth | Éva Marton |
| Venus | Tatiana Troyanos |
| Ein junger Hirt | Bill Blaber |
Reviews
Mostly Opera
This Metropolitan opera 1982 production of Tannhäuser is, for once, rather easily described: It is quite simply traditional from A to Z, aiming at realistically and meticulously depicting the story of Tannhäuser exactly as stated in the libretto. The team of Otto Schenk and Gunther Schneider-Siemssen, responsible for staging virtually all of Wagner operas at the Metropolitan Opera do what they are reknowned of doing: A Tannhäuser I would not have been surprised to see 100 years previously in Bayreuth.

Detractors will call this an opera museum, admirers will call it a staging faithfully to the intentions of the composers. Your choice. However, regardless of tastes, I suspect most will agree that the setting of the third act is simply stunning.

Of the singers Tatiana Troyanos lush Venus (she looks great as well) and Bernd Weikls beautifully sung Wolfram stand out.

Eva Marton is heard in her rather short prime as an Elisabeth with refreshingly punch, though she has always been a stand-up-and-sing performer. Richard Cassilly is disappointing as a stiff and vocally strained Tannhäuser, though as most will know it is a virtually impossible part to sing.

Engaged and brisk performance from James Levine and the orchestra.

Wagner does not get more traditional than this.


Opera Today
As familiar Richard Wagner's Tannhäuser is, the opera benefits from solid performances that bring together fine singing, exquisite orchestral playing, and effective staging, and the Metropolitan Opera's 1982 production conducted by James Levine gave audiences an exemplary performance that remains a touchstone for this work.

At the time this production was staged, reviews called attention to the quality of this particular effort on the part of the Metropolitan Opera and the leadership of James Levine. Based on performances given on 22 November and 20 December 1982 for a broadcast of "Live from the Met," this 2006 DVD release demonstrates the lasting power of this production of the Paris version of Wagner's opera.

A tradition staging, akin to the Met's famous broadcast and, later, DVD release of Wagner's Ring der Nibelungen, this production is faithful to the conventional treatment of the text as a fully medieval tale, albeit, the medievalism that Wagner brought to the public. Eschewing avant-garde theatrics and abstract imagery, the qualities of this production reside in the faithfulness to the traditional settings associated with the opera, including the colors and shading that bring the work to life on stage and in the imagination of the audience. The famous opening scene in Venusberg benefits from the choreography that points to the sensuality the composer intended, without necessarily indulging in excessive display. With the orchestral playing underscoring the scene, it serves as a fitting introduction to the opening exchange between Tannhäuser, as portrayed by the American tenor Richard Cassilly, and Venus, sung here by the late Tatiana Troyanos. The reviews of the time praised Cassily for his fine sense of drama, and this video preserves his nuanced performance, as well as Troyanos's elegant and compelling depiction of Venus. The two performers clearly worked well together, both vocally and dramatically, with body language that reinforces the meaning of the text of the emotion of the music in this Otto Schenk production.

After immersing the audience and performers in the seductive world of Venusberg in the opening of the first act, the transformation to a stark countryside demonstrates the gulf between those world. The chorale-lilke hymn of pilgrims awakens Tannhäuser in the real work, with the choral textures flawlessly underscoring the scene. As traditional as this staging is, the flawless execution demonstrates how effective such a setting can be.

The staging gives way in the second act to the German court, the staging recreates in tableau the kinds of images found in illustrations from the period, and it is this sense of an authentic setting that conveys the artistic space for the performers to make the work come alive. Playing off the greeting of Venus at the beginning of the opera, Wagner's overt parallelism is having the Christian Elizabeth welcome everyone to the German court, and Eva Marton conveys an elegant presence that stands alongside her other opera roles (notably a stunning Turandot from the Met, also available on DVD). Marton's vocal coloring helps to delineate her character. The overt welcoming of "Dich, teure Halle" shifts to a more personal tone as Elizabeth interacts with Tannhäuser and defends him. Yet her interpretation of the extended prayer scene in the third act is even more impassioned in its parallel of the intensity that Troyanos brings to her sensual interpretation of Venus.

As Wolfram von Eschenbach, Bernd Weikl is quite effective, with a ringing baritone sound that plays off Cassily's tenor. Yet the extended "Blick' ich umher" shows Weikl's commanding vocality that anticipates his fine work in the third act. John Macurdy is a solid Landgraf, with proper stage presence, and the other men fit well the court that Wagner created in what becomes essentially a morality play in the final act. While the third act maintains the traditional staging of the opera in its medieval trappings, the interpretation diverges a bit. Levine focuses on the more recitative-like exchanges in the third act, which contrast pointedly the more isolated lyricism "Song to the Evening Star" of Wolfram and Elizabeth's "Allmächt'ge Jungfrau." The dramaturgy verges, at times, to expressionist images, as the closeups on Cassilly point to a Tannhäuser on the edge of reality. This sets up the dénouement, which resolves the conflict implicit in the story, as pure and sacred love redeem the more self-directed hedonism that attracted Tannhäuser almost to the end. Wolfram is an agent of salvation, and Weikl acts well with Cassilly in bring out the inner struggle that essentially involves both of them.

It is a triumphant presentation that is captured well on for television and preserved here on DVD. The limitations that exist with filming opera on stage are mitigated by varying camera angles and a careful selection of long shots and close ups. At times the production captures the intimacy of the stage in ways that would be difficult to see from the audience's perspective. A quarter century after its presentation on stage and subsequent broadcast, this Met performance remains compelling for musical, dramatic, and scenic qualities that coalesce here. The final bows seem all to swift for such an impressive production, and it calls to mind the late evenings that typified many productions of "Live from the Met."

The two-DVD set is accompanied by a useful booklet that includes a detailed listing of the tracks, along with a synopsis of the scenes. It does not include a full libretto, but the text is readily available. In terms of presentation, the DVD is appropriate to an international audience with subtitles available in German, French, English, Castillian Spanish, and Chinese. The sound allows for DTS and Dolby Digital. Not listed in the booklet are the bonuses found on the DVD, which include a photo gallery that documents the continuing presence of Tannhäuser in the repertoire of the Met. (The other bonus is an extensive set of excerpts from Deutsche Grammophon's DVD of the Patrice Chereau's Ring for Bayreuth, and it is unfortunate that space was not devoted to the Met's Ring, also available on the same label.) As a whole, this DVD presents a solid production of Tannhäuser that bears repeated viewings.

James Zychowicz
Gramophone
When this production was new in 1977 it was hailed by Andrew Porter as "a 20th-century landmark in the history of Wagner staging" which he believed to be "the first attempts any major company has made in more than a quarter of a century to do a Wagner opera in the way Wagner asked for it to be done". At least on this small screen evidence, I fear that AP could not be more wrong. What we see is a ghastly return to the days of opera without drama, a concert in "period" costumes playing in front of a series of bland pastiches of pictures of the Bayreuth stagings of 1891 (Cosima) and 1930 (Siegfried Wagner). Was no one involved aware of Wagner's dismay at the stagings of his work he got in Dresden and Paris, how he hated the massive, operatic scenery of the Hall of Song and the brainless tree scrims of the Wartburg valley in Acts 1 and 3? No, this is not the way backward – and it is certainly no way forward towards any notion of "authentic" staging.

Did Tichatschek, Wagner's niece Johanna, Wilhelmine Schröder-Devrient for heaven's sake, or any of the later Paris soloists (Niemann?) stand around like statues, looking vaguely upset and merely wafting their arms when a high note came? I beg to doubt it – and so do contemporary accounts of their work. In this placid staging, it's only Weikl and Marton (the two Europeans onstage) who generate a modicum of textual and spatial understanding and energy. Meanwhile the fons et origo of all this effort, James Levine, does indeed secure lovely playing from his orchestra but, as with much of his Wagner, it's a picture-book backing to the unfolding drama rather than firing up the stage with action. The filming is pretty basic too, the sound decidedly average. Needless to say, no serious extras are provided.

If you are totally allergic to "modern" stagings, or any kind of staging with a brain, you may think heaven has arrived. Maybe it was all different "live" – after all, Levine and the Met went on to commission a whole Ring in this deadening retro-style. If you want Tannhäuser in "period" clothes and setting but with committed, intended directing and acting, look no further than the Colin Davis/Götz Friedrich Bayreuth production (DG, awaiting DVD issue). Compare those minstrels playing their harps to the Met's performers, or the electricity of all the opera's major encounters at Bayreuth: there is no comparison.
New York Times
THE arrival on the scene of a fully matured Wagnerian singer is always good news, however long we must wait between dispatches from the front. The news today is that Eva Marton has arrived. The Hungarian artist, portraying Elisabeth for the first time with the Metropolitan Opera in Monday night's "Tannhauser," showed that she has the vocal and temperamental qualities to become the opera world's next important dramatic soprano. She may, in fact, already be there. The timbre is right, the sheer staying power is impressive and the instincts are those of a born actress.

Miss Marton is a good step below Birgit Nilsson in power, as who is not. But she has the amplitude and penetration of a Leonie Rysanek, at least, and further expansion of the tone without serious loss of beauty is not out of the question. Her performance as Tannhauser's virginal ideal woman compared favorably with the famous Rysanek approach in emotional intensity. But Miss Marton's handling of Elisabeth's strongest scene, the one in which she confronts the chivalric swordsmen who want to hack up Tannhauser because of his hymn to sexual pleasure, was at once less flamboyant and more dramatically persuasive than Miss Rysanek's. This one scene, if nothing else, would have proved that in Miss Marton we are dealing with a Wagnerian heroine of real importance. Her "Dich, teure Halle" and Prayer were on the same level.

This "Tannhauser," the season's second, turned out to be newsworthy in other respects as well. Richard Cassilly dropped out at the last minute owing to that famous ailment known as "indisposition," giving Edward Sooter his first opportunity to sing the title role in this house. This Kansas-born tenor made his Metropolitan debut in 1979 as Tannhauser during the national tour and last season appeared as Florestan in "Fidelio." The part of Tannhauser lies so high that it needs a unicorn sort of voice – a heldencountertenor would be ideal – but Mr. Sooter was more than a mere fill-in. He acted competently and sang expressively, though he was often hard-pressed on top. Strain showed particularly in the screaming match that followed Tannhauser's sensational disclosure in the song contest that he found life with Venus not an unattractive alternative to the monkish existence led by his fellow minstrels.

As the viable alternative, Tatiana Troyanos more than made his point. Venus should exude sexuality, visually and vocally, and Miss Troyanos could not be faulted on either score. The production puts her in a costume that is a triumph of Minimalism and she fills the requirements so well that only an Elisabeth of Miss Marton's appeal could possibly draw a Tannhauser away from the Venusberg in time for the opera's second scene to begin.

The performance caught the eye for other reasons. At one point in the third act, balloons already hung in the flies for next week's "Parade" began to float down through the Wartburgian trees. One sailed right up to Bernd Weikl, the night's excellent Wolfram, who carried it offstage as naturally as if Wagner had written the episode into his scenario and returned to hearing Tannhauser tell about his trip to Rome.

Fritz Hubner, in his Metropolitan debut, struck plausibly regal poses but was a rough-toned Landgrave. The role of the shepherd, sung in the past by a female soprano, was handed over to Bill Blaber, a 12-year-old, whose voice was white-toned and honky in the classic boyish way, but appealing. Richard J. Clark, a new Biterolf, fitted in well. James Levine's conducting was well-paced and energetic.

But back to Miss Marton. She came to the Metropolitan in 1976 as Eva in "Die Meistersinger," later sang Chrysothemis in "Elektra" and was one of last season's pleasanter surprises as the Princess in "Die Frau ohne Schatten." Obviously, she has not shied away from the light-heavyweight German repertory in the past. Now she is scheduled to take on truly heroic soprano roles such as Brunnhilde and Isolde, though not, apparently, at the Met. Can anyone explain why?

DONAL HENAHAN | December 1, 1982
Michael Richter
PRODUCTION

Absolutely literal and and unimaginative live production. The staging and costuming match the other aspects. Nothing is out of place, and nothing surprises.

PERFORMANCES

Levine leads a solid orchestra in a stolid performance. Cassilly is woefully overmatched in the title rôle, bleating frequently and never providing either the weight or the lyricism demanded. Marton is loud. Troyanos and Weikl are both predictably sound in their readings, but this Venus is less seductive than petulant, and no capable musician does so little with "Abendstern." The choral work is up to the Met's impeccable standard and makes one long all the more for soloists as well prepared or as true to the sound and spirit of the music.

TECHNICAL COMMENTS

Video and audio are realistic and fine. There are no visible deficits attributable to the stage lighting or the live performance. Overall, this performance has all of the accoutrements of a fine release, with none of the musical, vocal, or dramatic substance.
ForumOpera.com
On déchante à la Wartburg

Ah ! Les vieux rêves ! Les songes hantant des noms passés, des productions envolées ! Ah ! Le mythe du MET dans ses années glorieuses ! Ah ! Wagner ! Tannhäuser ! Songes épiques d'une adolescence freudienne, moite, traversée d'éclairs bruissants de Louis II dans sa barque au Venusberg ! Pages patiemment égrenées de l'Avant Scène Opéra ! Distributions fantasmées…

Et le dvd tombe ! Et je frémis d'aise ; je m'assieds ; je regarde ; j'écoute ; je râle ; je pleure. Je pleure de rage ; je suis déçu. Les demi-dieux de notre jeunesse ne devraient pas avoir le droit de nous décevoir.

"La première tentative […] depuis plus d'un quart de siècle de monter un opéra de Wagner de la façon dont Wagner demandait qu'il soit fait" nous dit la plaquette hagiographique du coffret. Les génies visionnaires sont parfois tristement affublés d'une vue bien courte. Je suis bien heureux d'être né au XXème siècle. Il faut dire que la plaquette susnommée parle aussi d'un "monument de conservatisme éclairé". Et là, tout est dit !

"Conservatisme éclairé" ! Terriblement mal éclairé d'ailleurs. Avec une image un peu tristounette, automnale. Pas opulent pour deux sous ! Pas même décoratif ! Sans le byzantisme bigarré, la sauce indigestement grandiose habillant les toiles des aspirants réformateurs (par le recours à un âge d'or anachronique et ripoliné) contemporains de Wagner comme Schnorr von Carosfeld (mais si ! Le chéri de Louis II, justement… et des agences de voyages organisés en direction de la Bavière). Même pas de mauvais goût ; pas d'enflure ; rien ! Une direction d'acteurs inexistante. Rien, je vous dis !

Levine fait, du coup, ce qu'il peut pour animer le tout. Il enlumine même fort bien l'ensemble, avec tout ce qui manque en couleurs sur le plateau. Il joue, lui, de l'emphase du propos, le structure, l'architecture avec une main sûre, légère, impressionniste presque mais aussi apte à tous les coups de projecteurs, à tous les emportements. Grand, très grand wagnérien, James Levine. Vraiment.

Drôle d'assemblage, en revanche, sur le plateau ; couple(s) étrangement apparié(s). Lui, Richard Cassilly, n'en peut plus. D'abord la voix est laide. Mais comme il est né avec, on ne peut pas décemment le lui reprocher. Ce qu'il en fait par contre… Disons qu'il est usé aux deux bouts de l'ambitus ; qu'il pousse comme il peut des sons vaillamment écornés ; qu'il met du sentiment où il en faut ; qu'il est démuni au I et laminé au III ; que l'esprit est court et que c'est, hélas, tout ce qui lui reste. Elle(s) s'en sortent (par un effet de symétrie qui est un outrage pour le héros) franchement mieux. Troyanos est une Venus sublime, violemment incarnée, qui sue l'érotisme ; voix splendide et plus encore ; bonne pour l'île déserte. Marton joue comme un fer à repasser, c'est entendu… Je vous passerai les œillades de fille de joie de série Z (mais enfin, bon ! Il faut voir de quoi on l'a affublée ! Fille de joie mais pauvre fille !). L'essentiel est ailleurs. La tenue est d'une grande dame ; la projection (avec elle, on devrait parler de propulsion) tétanise ; les nuances sont là (la Prière du III) et même bien là ; quand je parle de nuances je parle aussi de ces envolées de bulldozer où l'organe, tendu comme une voile, darde, vous suffoque, plie mais ne se rompt pas. Danger à chaque barre de mesure ; adrénaline en continu ; mention Bien pour Elisabeth.

Autour c'est soit franchement mauvais (Macurdy en Landgraf délavé, cireux, expressif comme une porte de prison) soit juste honnête. Bernd Weikl en Wolfram fera figure, dans ce voisinage, de beau parleur et de diseur de première classe. Evitez juste de l'écouter dans la foulée de Fischer-Dieskau ou Prey pour ne pas vous exposer à de graves désillusions. Car il reste un peu brut de décoffrage même si le ton, l'ampleur et la couleur très riche en font un élément recommandable de la discographie.

Bref, je viens de me relire. Ce coffret est un beau gâchis. De quoi vous dégoûter de vos jolis rêves d'antan ! Je garde Levine, Troyanos et Marton ; de quoi se consoler quand même !

Benoît BERGER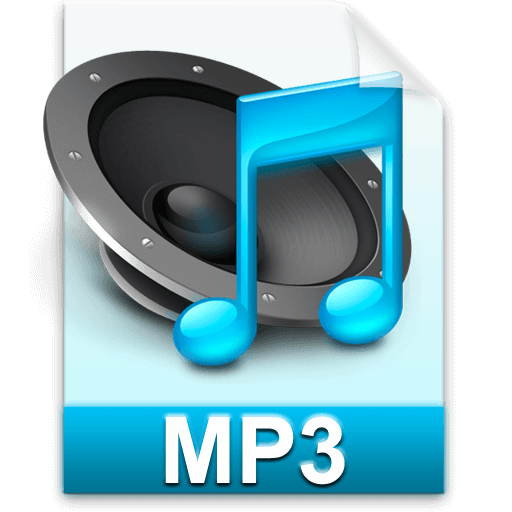 Rating

(6/10)
Technical Specifications
320 kbit/s CBR, 44.1 kHz, 418 MByte (MP3)
Remarks
Matinee broadcast
A production by Otto Schenk (1977)
Also available as
telecast
.