Tannhäuser
Ferdinand Leitner
Chicago Lyric Opera Chorus and Orchestra

Date/Location

10 October 1988
Lyric Opera Chicago

Recording Type

| | |
| --- | --- |
| live | studio |
| live compilation | live and studio |
Cast
| | |
| --- | --- |
| Hermann | Jan-Hendrik Rootering |
| Tannhäuser | Richard Cassilly |
| Wolfram von Eschenbach | Håkan Hagegård |
| Walther von der Vogelweide | Ben Heppner |
| Biterolf | John Horton Murray |
| Heinrich der Schreiber | Donald Kaasch |
| Reinmar von Zweter | William F. Walker |
| Elisabeth | Nadine Secunde |
| Venus | Marilyn Zschau |
| Ein junger Hirt | Constance Hauman |
Reviews
New York Times
Peter Sellars's Particular View of 'Tannhauser'

CHICAGO, Oct. 11— A serio-comic opera might well be composed about the rise and fall of a sexually prone, spiritually supine television evangelist in the 1980's. If so, Peter Sellars, with his talent for exploring the sleazy side of modern culture, would be an ideal choice as director. But, with no such contemporary opera at hand, he was forced to spend his energies on Wagner's "Tannhauser," which takes place in 13th-century Thuringia. On Monday evening, Mr. Sellars struggled vainly to overcome that unfortunate circumstance in a new production for Lyric Opera of Chicago.

This is a "Tannhauser" whose lusty action takes place in a motel love nest. The traditional Hall of Song of Act II becomes a televised evangelical meeting presided over by a head preacher mysteriously known as Hermann the Landgrave, who is assisted by five born-again acolytes known by such Bible-belt names as Wolfram and Biterolf. If in Act III you are expecting the valley below the Wartburg, think again: we are in an airline terminal, waiting for Tannhauser to arrive on a flight from Rome. The plane is late, of course, and when the passenger finally deplanes it is in a drunken state, as sometimes happens on overdue flights. A series of scenic projections here, though beside any Wagnerian point, lent a darkling beauty to the American Airlines tarmac.

It would be a distraction if great Wagnerian singing were wasted on so weird a production. No worry there, though reasonably strong vocal contributions were made by Hakan Hagegard (Wolfram), Jan Hendrik Rootering (the Landgrave) and Nadine Secunde (Elisabeth). Marilyn Zschau, aptly pneumatic in a well-engineered body stocking, made a bleating Venus, and Richard Cassilly's honestly sung Tannhauser often matched her wobble for wobble. Ferdinand Leitner conducted the overture (Wagner's freestanding earlier version) somewhat limply, but had the Lyric orchestra sounding splendid throughout.

To make his "Tannhauser" correspond even remotely with Wagner's, Mr. Sellars has had to subject the libretto to a rewrite job. So we hear (and read, for the text is projected in red, white and blue English supertitles) a strange mixture of authentic Wagnerian verse and 20th-century pop argot. Venus gets the zippiest lines as she attempts to keep the tortured hero in her clutches: "Sing it, honey," she urges Tannhauser, "Grab that harp!" And, "You got me hot and bothered." When the hero, torn between fleshly pleasures and the virtuous life, agonizes at length, she wants to know, "What's all this, melancholy baby?" Despairing of the whole affair, Venus lets Tannhauser go with a curt "Hit the road, Jack" and "It's goodbye and amen."

Meanwhile, the words being pronounced by the singers were inexplicably in Wagner's own German. So, incongruities and contradictions piled one on another. One glaring example came at the end of Act II, when Wagner has Tannhauser, humbled and repentant, rushing off to Rome to ask absolution for his sins from the Pope. Mr. Sellars had Tannhauser mumble the final words, "Nach Rome" ("To Rome"), with his back to the audience. In the final act, however, the Rome problem was too great even for Mr. Sellars to fudge. We were left with the eyebrow-lifting oddity of a Protestant fundamentalist preacher going off to prostrate himself before the Pope, with the evident approval of his Bible-toting fellow sectarians.

This kind of directorial obtuseness mixed with cleverness is here and there worth a chuckle of admiration for its undiluted gall, but it quickly palls. The jokes serve chiefly to distract attention from the deep issues that Wagner raises in this most autobiographical of works. Mr. Sellars's version is so heavily parodistic that neither side of the question can be taken half-seriously. The suspicion of parody also arises in the director's inventive use of colored supertitles: red for the sensual side of the argument, blue for the bluenosed side, white for neutral narrative. The device distracts the audience far more drastically than do ordinary supertitles. Mr. Sellars uses titles as a gloss on Wagner's text, flashing up portentous phrases while the singer is silent, in effect as an interior monologue. If he intended to satirize the practice of captioning operas, he succeeded in that, at least.

By DONAL HENAHAN Published: October 12, 1988
Chicago Tribune
`Tannhauser` Turned Inside Out

Jimmy Swaggart Meets Wagner In Sellars` Lyric Triumph

When the curtain at the Civic Opera House rose Monday night to reveal Rev. Heinrich Tannhauser-a famous televangelist who bears a suspicious resemblance to Jimmy Swaggart-disporting himself in a Nevada motel room with Madame Venus and her resident floozies, we knew we had been transported to the wonderful world of Peter Sellars.

When the curtain fell, roughly four hours later, we knew also that Lyric Opera had given us a wonderful new production of "Tannhauser." Yes, scattered boos erupted when director Sellars came out for his curtain call, but the dissenters were decidedly in the minority. If this "Tannhauser" was no succes de scandale such as greeted the Richard Wagner work at its Dresden and Paris performances more than a century ago, it nevertheless turned out to be a brilliant theatrical and musical success.

In one fell swoop of recreative daring Sellars stripped the quaint old German opera of its concert-in-costume rituals, its cozy Victorian pieties, its fairy-tale-Romantic platitudes, its stodgy, static dramaturgy.

In their place we get a "Tannhauser" that delights ear and eye as it challenges the mind, a "Tannhauser" filled with real people and vital emotions, a "Tannhauser" bursting with so many fresh and provocative ideas that one evening is barely enough to contain all of them.

Be warned, however, that this "Tannhauser," for all the ironic parallels it draws between the minnesinger of German medieval legend and his modern-day counterpart (a preacher who tarries too long in the fleshpots), is no reckless, jokey updating of Wagner for its own sake. Rather, it represents a serious attempt to place the central conflict between purely sensual and spiritually idealized love in a setting likely to strike an immediate shock of recognition in an opera audience of the 1980s.

"Tannhauser" is simultaneously brought down to human size and intellectually expanded, through John E. Woods` multiconnotational projected English texts, to embrace several centuries of German art and culture. And if we are better able to see Wagner wrestling with his own moral ambivalence herein, so much the better.

The only thing unaltered in this production is the music. Ferdinand Leitner, the great custodian of Lyric`s German wing, presides over a noble, mellow and massive, but not opaque, reading of the score (Dresden version), eliciting mostly splendid playing from the Lyric orchestra, particularly the strings. The singers and chorus are similarly of top international caliber, keenly responding to Sellars` innovative staging.

Sellars grabs us with the tawdry tackiness of his Swaggart-in-a-motel scene, then, once we are hooked, gives us the opera Wagner wrote-perhaps not to the letter, but certainly in a manner faithful to its artistic and philosophical essence. Tannhauser`s long quest of the soul begins, not at the Wartburg song-contest of Wagnerian tradition, but at a Sunday-morning confessional-service in Rev. Robert Schuller`s Crystal Cathedral, complete with neon-lit pulpit, one of the many slyly clever touches in George Tsypin`s multitextured sets. To reveal much more would be to spoil an almost unbearably moving denouement.

Richard Cassilly gave convincing voice to the hero`s spiritual agonies even when the projected titles (evidently sanitized by the Lyric censors) kept those agonies a secret. His rough and scarred tenor may be past its best Tannhausers now, but the voice is strongly projected, and the Rome narrative was overwhelming.

Nadine Secunde (Elisabeth) and Marilyn Zschau (Venus) were both exceptional as the good and bad women in Tannhauser`s life. Secunde, making her American opera debut, confirmed the vivid impression she had made in last summer`s Bayreuth "Ring": "Dich, teure Halle" rang forth radiantly, while the prayer was moving indeed. The American soprano also is an accomplished actress. Zschau proved properly voluptuous of both form and voice.

Hakan Hagegard brought a warm, focused, eloquently shaded baritone and a lieder singer`s sensibility to Wolfram. (But why was there no evening star for him to address?) He, too, was a notable Lyric debut, as was Jan Hendrik Rootering, whose solid, sonorous bass and genially pious manner were ideal for the Landgrave. Ben Heppner, John Horton Murray, Donald Kasch and William F. Walker were the capable minstrels.

You won`t see a finer piece of music theater all season.

John von Rhein | October 12, 1988
Los Angeles Times
Wagner According to Sellars in Chicago

CHICAGO — It would be easy to dismiss Peter Sellars' provocative new production of Wagner's stodgy old "Tannhauser" at the Lyric Opera as a gimmicky camping trip. So easy.

Too easy.

Sellars, you may recall, is a young stage director–31, to be precise–who hates to leave unwell enough alone. He thinks traditional opera has become a meaningless, uninvolving ritual for modern audiences.

That is why he looks for socio-political significance in unlikely places. He has played "The Mikado" in the Japan that cranks out dastardly Datsuns while computers crank out little hit-lists. He has celebrated the "Marriage of Figaro" within the class-conscious confines of Trump Tower and savored "Cosi fan Tutte" in a diner frequented by Vietnam veterans. Relevance is his thing.

Trendiness isn't.

Lots of disbelievers came to Chicago to scoff at Sellars' perversion of the mythical contest of the minnesingers on the Wartburg. After all, the original time and place were to be moved ridiculously far forward. The early 13th Century was to become the present. That is too close for anyone's comfort.

Not really.

Tannhauser, the disgraced Heldentenoral minstrel torn between fleshly delight and spiritual love, was to be modeled on the defrocked Jimmy Swaggart. Very funny.

The joke wasn't on Sellars.

Venus was to be a sleazy senior hooker who lounges around a cheap motel room in her underwear, abetted by a cheerful quintet of naked co-workers. The erstwhile goddess of love and of related activities was to return, two acts later, in the convenient guise of the all-American dream girl. Tannhauser, the epitomal drunken traveler, would fantasize ripping off his stewardess' uniform. Silly.

Not necessarily.

The hall of song, the saintly Elisabeth's "theure Halle," would look suspiciously like the Rev. Robert Schuller's Crystal Cathedral. Seeking salvation, the errant televangelist would fly to Rome via American Airlines (not incidentally, the official airline of the Chicago Opera).

How's that? A Protestant fundamentalist seeking penance from the Pope? Well, only a pedant would look for logical religious parallels everywhere.

Sellars is no pedant.

Wolfram, the anti-hero's sympathetic fellow-preacher, would apostrophize the glowing evening star through a waiting-room window at Los Angeles International Airport. That had to be just too much.

It wasn't.

Sellars has a secret. In fact, he has several.

He is very serious, and very intelligent. He listens to the music–really listens. He understands the subtleties of form and tone, respects the dictates of dynamics. He is eager to reinforce the spirit of a work, even when he is willing–and eminently able–to ignore the letter of the librettist's law.

He violates the style, to be sure. But he respects the content.

Other directorial Wunderkinder break the rules just for the fun of it, and they don't seem to know the score. They stage "Macbeth" as a mock-Kabuki ceremonial and insult both Verdi and Shakespeare in the process. They trivialize the heroism of Senta and the Flying Dutchman by reducing the central tragedy to a little sailor's wet dream. They approach the works at hand disdainfully, from a distance. They come bearing foreign ideas.

Not Sellars. At least not Sellars in "Tannhauser."

He may not invariably isolate eternal verities as he leaves no dramatic turn unstoned. But he does make a valiant, daring, imaginative effort to shed fresh light on decaying conventions.

He wants to challenge and stimulate a potentially placid audience, and doesn't mind taking chances in the process. He would rather shock than pacify. Alienation may not be inevitable, he thinks, but it is always preferable to boredom.

He's right.

The Chicago "Tannhauser" is his first major effort involving a standard 19th-Century opera and a commercial opera company. He says it will be his last. From now on, he insists that he will concentrate on new works and on ensembles over which he has more direct control.

One hopes he is wrong.

His "Tannhauser," Chicago's first in 25 years, cannot please everyone. It certainly represents no final solution to any Wagner problem. It does offer more insights and fewer longueurs , however, than any "Tannhauser" in at least one middle-aged Wagnerite's memory.

Sellars even takes that most infernal of newfangled operatic contraptions, the supertitle, and uses it to his own theatrical advantage. Although he says he would prefer to use no titles at all, he has made an fascinating virtue here of potential adversity. He has actually integrated the textual projections into the action scheme.

Enlisting John E. Woods, a bona fide literary expert, he has given us no less than three alternating sets of supertitles, in three colors. White ones merely convey the basic words of Wagner's ponderous and naive text. Red ones provide vernacular illumination and, where appropriate, a subjective subtext. (Venus, for instance, talks pop lingo, some of it raunchy.) Blue ones, which sometimes accompany orchestral passages, invoke the poetic moods and lofty sentiments of such German romantics as Tieck, Goethe, Schiller and Buchner. The verbal mishmash shouldn't work.

It works.

George Tsypin, Sellars' regular scenic collaborator, has decorated and reinforced the dramatic concept with an inspired combination of linear cartoons and Expressionistic symbols. One may miss the medieval grandeur of the original, but the mordant wit, the affectionate whimsy and, in the finale, the cool modern beauty of Tsypin's designs are compelling.

Dunya Ramicova provides costumes for the evangelical crowd that look like fastidious reproductions of Bible Belt polyester finery. She also dresses, and undresses, the resident floozies with aplomb.

If, ultimately, this "Tannhauser" is more memorable dramatically than musically, the competence and dedication of the team assembled by Ardis Krainik should not be disparaged. Ferdinand Leitner conducts with the lucidity and sensitivity of an old German pro–which he is–though he slights some of the rhetorical passion that presumably fragments the Crystal Cathedral. The cast, for the most part, is strong.

Nadine Secunde introduces a radiant, intense, somewhat unsteady Elisabeth. Hakan Hagegard as Wolfram looks like a sanctimonious Midwestern soul-saver and sounds like Fischer-Dieskau. Jan Hendrik Rootering oozes plastic piety as well as basso bonhomie in the platitudes of the Landgrave. Marilyn Zschau is a bold and blowzy Venus, in sight and in sound.

The virtually impossible title role was initially intended for William Johns, who begged off–reportedly because of indisposition–at the outset of rehearsals. His place was eventually taken by that all-American veteran of many Germanic wars, Richard Cassilly. On Friday, however, Cassilly fell victim to indisposition, and his valiant cover, John Duykers, took over at short notice.

Best known in California for his performances of modern music and elsewhere for his impersonation of Chairman Mao in "Nixon in China," Duykers was attempting this challenge for the first time. He may lack the ringing top notes, the sheer power and stamina of an ideal Tannhauser, but he paces himself cannily, sings with astonishing lyrical fervor and, most important, depicts the agonies of Sellars' fallen angel with brooding intensity and vital authority.

Although a few guardians of romantic virtue booed the producer, most of Chicago applauded wildly. The local press applauded politely. The New York Times demurred, complaining that Sellars' "jokes served chiefly to distract attention from the deep issues."

What jokes?

MARTIN BERNHEIMER | October 18, 1988
philly.com
Sellars Takes 'Tannhauser' Into Age Of Televangelism

CHICAGO — Wagner's early opera Tannhauser has always been problematic. Its three acts are of wide theatrical disparity. The music is often bombastic or otherwise ill-serving: Tannhauser's hymn to Venus, remember, is conceived with a singsong regularity that is the very antithesis of passion. And the story doesn't help: a minnesinger so torn between his lusting flesh and spiritually questing psyche that his virgin-beloved must surrender her life to gain his eternal salvation.

If the 19th-century delighted in so grandiosely depicting the chasm 'twixt the sacred and the profane, it had no better representative than Richard Wagner. How can we possibly relate to a man ostracized from society (let alone heaven) because he sings the praises of making love?

We can't. Which is why Peter Sellars' decision to relate his new Tannhauser production at Chicago's Lyric Opera to the crisis of defrocked televangelist Jimmy Swaggart is such a brilliant directorial stroke. Contemporary corruption is ubiquitous; what public figure's vice or passion haven't we vicariously lived through? Tear it from its pre-Raphaelite swaddling clothes, and it's a lot easier to get the point of Tannhauser's – and certainly its composer's – monstrous conflicts.

I caught the second Lyric performance on Friday (four remain, through Nov. 5), when the elegant house was packed and a refreshing enthusiasm appeared to outweigh the eyebrow-raising that has always accompanied Sellars' career. There are quite a few chuckles to this Tannhauser, but much more to chew on in a bold updating that, under designer George Tsypin, turns the Venusberg into a sleazy Las Vegas motel and replaces the Hall of Song with an evangelical teleconference at Southern California's fundamentalist Crystal Cathedral. The final and most emotionally charged act finds the pilgrims arriving at an airport (not in the Wartburg Valley) that has been lit and staged with an insightful beauty.

More valuable than the staging – which is continually provocative but needs some editing to be consistently arresting – is the astute musical conception of longtime Lyric conductor Ferdinand Leitner. Make no mistake: This is not a Tannhauser replete with great Wagnerian voices. But there is enough strongly directed, beautifully accompanied singing to hold us until the time when a tenor of the Lauritz Melchior ilk arrives by swan or Concorde. Under Leitner's knowledgeable hand (one of his mentors was Bayreuth conductor Karl Muck), the orchestra played with a sculptured focus that summoned all that is best about the music.

Important to the musical realization was the use of the original Dresden 1845 version of Tannhauser instead of the composer's more popular 1861 Paris

revision. The later version significantly expands the role of Venus, but it also confuses the style of the already-patchy early score: By 186l, Wagner had already arrived at the progressive chromaticism and endless melody of Tristan und Isolde.

Unfortunately, the element hoped for in every Tannhauser production – an eloquent Tannhauser – was missing. William Johns, originally scheduled for the role, canceled a month ago; Richard Cassilly, a veteran of the Metropolitan Opera's production, sang on opening night to mixed reviews, but dropped out of Friday's performance after an allergic reaction to some medication. In his place was John Duykers, who played Chairman Mao in John Adams' Nixon in China, which Sellars also directed. Duykers' 11th-hour assumption of the role, in which he accented the televangelist's repression and guilt, was startlingly good – discounting some silly Holy-Rollerish arm gestures at the end, when a drunken Tannhauser is dragged off a plane by a cop.

But Duykers is not a heldentenor, and no amount of effort could make the taxing tessitura penetrate with a thrilling force. By contrast, soprano Nadine Secunde portrayed the saintly Elisabeth with powerful assurance; "Dich, teure Halle" was radiantly projected, and the final prayer was fluent and subtly colored. As her dejected suitor, Wolfram, baritone Hakan Hagegard was the most mellifluous and well-focused of the male voices; he has a distinctive quality and communicates emotion. Marilyn Zschau projected Venus boldly but in a strident timbre; Jan Hendrik Rootering looked a properly stodgy Landgrave Hermann, but the singing had a foggy, bottled quality.

A strong chorus is Tannhauser's foundation, and the Lyric's did not disappoint; it was rousingly celebratory in the second act, hushed and adeptly balanced elsewhere. Sellars' direction magnified its impact. Unforgettable was the final procession of these plainclothes pilgrims through an airline gate. In the second act, Sellars had the choristers descend to the lower level of the Crystal Cathedral set, a movement that uncannily suggested a baptismal rite; when they reached this level, in another touch of trompe l'oeil, the standing singers appeared to be a seated congregation.

True to the director's affection for the tacky in contemporary culture, Sellars also littered the stage with a few gimmicks. Detracting from the visual panorama were cardboard cutouts – Christ under an olive tree, medieval saints suspended from the flies, a dragon carried by two unclad Venusberg nymphets. (Earlier, the damsels adorned the motel-room scene with some full- frontal nudity, which offended some in the audience but seemed more appropriate than the silly dragon.)

Also in need of editing were the tricolored supertitles, which alternated Wagner's pious libretto in white with pop jargon meant to suggest its subtext – "I'm hot," or "Sing it baby! Grab that harp!" – in red. In addition, lines from the German romantic poet Novalis were flashed in blue. The device was a good idea whose opera, perhaps, has not yet come.

Lesley Valdes | October 19, 1988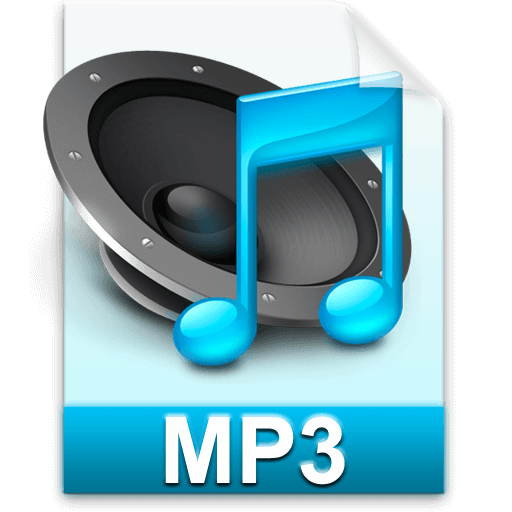 Rating

(4/10)
Get this Recording
Donate $5 to download MP3
Processing ...
Technical Specifications
320 kbit/s CBR, 44.1 kHz, 420 MByte (MP3)
Remarks
Broadcast
This was the controversial Peter Sellars staging of the work in which Tannhäuser is transformed into a televangelist. Act I was set in a sleazy motel room in Las Vegas where Tannhäuser is spending the night with a hooker – Venus. The second act was set in what looked like Rev. Robert Schuler's Crystal Cathedral and the last act found him about to board an airplane for Rome.